"things which are differnt in order to be differnt are seldom better, but that which is made to be better is almost always differnt" – Dieter Rams
Deiter Rams is associated more than anyone with the rational machine aesthetic which characterised German product design post-1945, he was chief designer for Braun from 1961 to 1995. The legacy of Rams's rational minimalist style has influenced a generation of contemporary designers such as the English industrial designers Jasper Morrison and Jonathan Ive at Apple.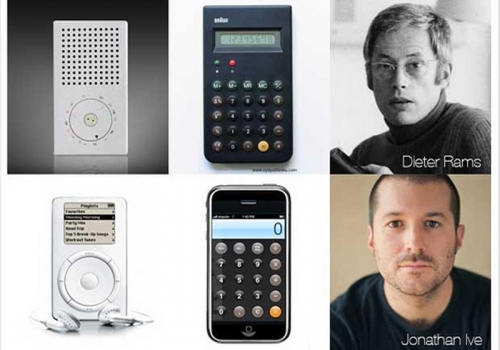 I met Deiter a couple of times in the 80s and 90s and still find it hard to fault his "ten comandments" for good design.
good design is innovative
good design makes a product useful
good design is aesthetic
good design helps us to understand a product
good design is unobtrusive
good design is honest
good design is durable
good design is consiquent to the last detail
good design is concerned with the enviroment
good design is a little design as possible